Previously, Shewmaker was a principal at Coast Point Capital, also in New York City. Scott Himelhoch ('95, MBA) has been promoted to vice president of land acquisition for the Tampa division of Taylor Morrison home builders. Michelle Mitchell ('92, General Business Administration) is GateHouse Media's new vice president of sales for West Florida. She was previously the Herald-Tribune Media Group's vice president of advertising. Larry Nicholson ('16, EMBA) recently was promoted to director of underwriting and training with the American Integrity insurance Company. Previously, he was an underwriting and training specialist with the Florida based property and casualty insurance company.
James A. Stikeleather ('17, DBA; '87, MBA) has been appointed director of the health care administration program at LECOM's School of Health Services Administration. Stikeleather has held numerous executive positions including chief innovation officer at Dell, chief technology officer at Perot Systems, MeadWestvaco and New Ventures. Plus Minus is an accounting firm in Oregon City, Oregon that has been providing quality service for over 20 years. Plus Minus' services include accounting and tax services, QuickBook services, and payroll services. Pacific Northwest Tax Service is an independent tax service that was opened in Portland, Oregon in 1992. The professional staff at Pacific Northwest Tax Service consists of certified public accountants, enrolled agents, licensed tax consultants, licensed tax preparers, and QuickBooks Pro certified accountants. The firm offers tax return services, bookkeeping and accounting services, audit assistance, payroll services, and tax organizers.
She has served in financial leadership roles at Rollins College and Florida State University. Jeffrey Tanner ('80, Finance) was appointed senior vice president of investment sales and leasing at NAI Realvest. Tanner is a veteran commercial property broker with more than 30 years of commercial broker experience. Amanda Tappan ('13, Management & Marketing)has accepted a position with Life Improvement Media Group as marketing manager. Tappan will handle social media management for the multimedia company's clients. Gina Balducci ('01, International Studies & Economics) has joined Lincoln Financial Distributors as a retirement plan specialist covering the western San Francisco Bay Area and northwest California.
She previously worked at the USF Judy Genshaft Honors College and before that was a development specialist at the Muma College of Business. Tony Alhadeff ('93, Finance) published his first book, "The Family Treasure," about his grandmother, a Holocaust survivor.
Teresa Barnes ('13, Finance) has taken on a new role as finance manager at Morrison Living in Sandy Springs, Georgia. Barnes has held increasingly responsible finance and accounting roles at TouchPoint Support Services, Cygnus Capital Real Estate Advisors and ConnectWise. Kayla Chesanek ('15, MBA and MS, Sport and Entertainment Management; '13, Marketing) has started a new job as a manager of team business operations at the XFL. The former 25 Under 25 honoree previously worked with the Orlando Magic, spending five years in the team's business initiatives area. William Bakos ('12, Finance), a former 25 Under 25 honoree, has been promoted to OEM procurement business operations manager at Apple. Garrett Solito ('18, Marketing, Management) is now a digital marketing analyst at PODS.
Randy Thornton ('00, Finance) was named senior vice president of client services with York Risk Services Group, a provider of claims management and other insurance services. Previously, Thornton served as president of risk control for the same company. Lisa Russo has joined the Sarasota Architectural Foundation's board of directors. She is a senior vice president for Baird Private Wealth Management in Sarasota. Solayma Gonzalez Sacre ('12, Accounting and Finance) joined the accounting firm Prida, Guida & Perez.
Best 30 Accounting Firms In Vancouver, Wa With Reviews
Brian Lamb ('98, Accounting) has been elected vice chair of USF's board of trustees. Tami Cindrich ('96,'97, Accounting) has become a Certified Healthcare Business Consultant. She will work with administrators and physicians to provide efficiency and management solutions.
McLaren's background is in commercial lending, serving most recently as vice president- senior commercial lender.
Shilo Shalosky ('10, BA) is the new assistant coach of women's rugby at Queens University of Charlotte.
Josh Momberg ('14, Sport & Entertainment MBA) has been hired as a sales, service, and analytics specialist for the Tampa Bay Rays.
Dave Hilfman ('82, Finance) was named to the board of directors of Direct Travel, as its industry expert.
Christopher Balaban ('95, Finance) was named vice president of finance at the Hard Rock Hotel & Casino Sacramento at Fire Mountain, which is scheduled to open in the fall.
Robin Snell ('18, Business Administration) has joined Ameriprise Financial Services as a financial planning support/CFP candidate. Roberto Hursey, ('01, Accounting, Management) was promoted to CEO of William D. Meeker Enterprises, succeeding Bill Meeker who has retired.
Our Team Brings Together Seasoned Operating Executives And Experienced Private Equity Investors In The Food Space
Three months after his graduation he landed a job as business controller for Wartsila, a marine technology firm. Emily Colon ('10, International Business) is now the assistant city manager of the city of Lakeland. Prior to that, she was a program administrator for Pasco County government, where she oversaw a number of departments. She also is an adjunct professor at USF and in the past served as an admissions recruiter and adviser. Marcella Butz ('14, MBA; '13, Accounting) was promoted to manager-financial accounting advisory services at Ernst & Young in Chicago. Alissa Crim ('17, MAcc; '15, Accounting) has taken on a new role as senior tax accountant at Ernst & Young.
He is a CPA and previously served as chief operating officer for LifeLink Foundation. Shane Smith ('01, MBA) has joined the Jim Moran Institute for Global Entrepreneurship as director of Central Florida operations.
Varga had an article featured in the prestigious International Journal of Contemporary Hospitality Management . The article looked at employee wellness programs at hospitality businesses, comparing the companies' claims about the programs with employees' perceptions of them. For the first time four years ago and told herself, "I will be living and working here." She wanted to make a change in the nation's capital. Sarah Reynolds ('15, MBA) was promoted to corporate development manager at Seven Seas Water Corporation. Shilo Shalosky ('10, BA) is the new assistant coach of women's rugby at Queens University of Charlotte. I had my personal and business taxes done by Eve for a second year in a row.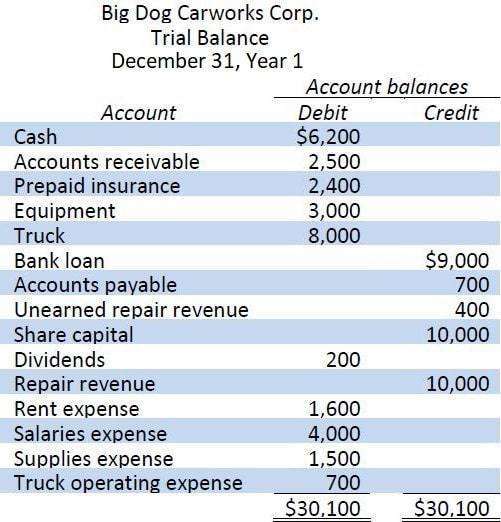 Jessica Marquetti ('09, International Business) has been hired by the Florida Department of Business and Professional Regulation as a Safety and Sanitation Specialist. Chuck Chucri ('92, Finance) has received the Fourth Degree of the Knights of Columbus, St. Michael the Archangel Assembly. Chucri is a chartered life underwriter, financial consultant, and a fellow of the Life Management Institute. Juan Cocuy ('80, Accounting) has been appointed to the board of governors of Citizens Property Insurance Corp., Florida's largest property insurer. He is also a board member of the United Way of Palm Beach County, the Boys and Girls Clubs of Palm Beach County, and the Palm Beach Sheriff's Office Foundation. Robert J. Goetz ('79, MBA) has been hired as the director of the Small Business Development Center/Veterans Business Outreach Center at Gulf Coast State College. Goetz also writes the column "Entrepreneurship and the Creative Economy" for Community College Entrepreneur Quarterly.
Senior Trial Counsel
Demelza Hays ('12, Economics) has been accepted to the Toulouse School of Economics in Toulouse, France. Since graduating USF, she has travelled through south and central Asia.
Mariana Castaneda ('12, Marketing) has started a new position as social media coordinator at Little, Brown Laboratory, Hachette Book Group in New York City. Mario Bringas ('00, Finance) was promoted to president of the newly formed Southwest Florida market of ServisFirst Bank. Ashley Washington ('11, Finance) is now a senior manager, risk and financial advisory at Deloitte in New York City. She previously worked at Goldman Sachs, spending more than seven years with the company in Chicago, New York City and West Palm Beach.
Ernest Clark ('79, Finance) was appointed by the East Aurora School Board to be the director of business. Kristina Placeres ('13, Business Management) has joined Preferred Travel of Naples as an executive assistant. David Terrell ('84, MBA) has joined Ball State University as the director of Economic Development Policy. Jack Clark ('82, MBA) has been appointed to oversee growth of The Colony Group's Florida offices. The Colony Group is one of the fastest growing registered investment advisers in the country. Arian Howard ('13, Finance) has joined Morgan Stanley as an operations analyst in New York City.
Accounting And Auditing Enforcement Releases Archive 2003
Serena D. Harmon is a trial attorney with experience litigating in both state and federal courts. In 1992, Serena earned her law school degree from South Texas College of Law. Prior to attending law school, Serena worked several years working in city government and earned a Master in Science from Carnegie Mellon University.
Debra is currently the Immediate Past President of the International Society for Traumatic Stress Studies .
He previously worked as a business development specialist for the University of Missouri's Small Business & Technology Development Center.
Jessica Antiquino ('09, Accounting; '09, Finance; '11, MAcc) has been promoted to manager at Ernst & Young.
Yanin "Bua" Nanakorn ('13, Business Advertising & Accounting) recently moved from London to Dallas, Texas to serve as a new business development manager for NTRC, an IT staffing firm.
She previously served as senior manager and has been with CBIZ for 16 years.
Steve Scales ('82, Marketing) was promoted to senior vice president of National Sales for BakeMark, a leading manufacturer and distributor of bakery ingredients, products and supplies.
He will direct the company's professional talent management and career management teams.
A former participant in the Student Managed Investment Fund / Applied Securities Analysis program, Knapke was included on the 25 Under 25 roster in 2016 and was named the "most remarkable" honoree in April. "Joe" Gruters ('09, MBA) was reappointed to the Florida State University Board of Trustees. He is the owner of Gruters CPA, an accounting firm in Sarasota, and the co-founder and CEO of Audit Confirm, a technology company serving accountants and financial institutions. North is a certified public accountant and principal-in-charge of the Sarasota office of Hill Barth & King LLC. Douglas C. Pray ('96, Accounting) has been named director of CodyPrint, which provides tools for producing health plan marketing materials. Pray was previously the senior project manager at CAHG health-care communications agency and was the vice president of Direct Media Communications.
Graduates Of North Central College Receive Degrees
She has over 20 years' experience in multiple industries, including insurance, banking and utilities. Jonathan Demers ('06, Accounting) has joined CareSync, Inc. as its accounting manager. A certified public accountant, Demers was formerly the senior financial analyst for EFI Global. Denise Stufflebeam ('07, Accounting) has been promoted matt schick cpa to senior director of business administration and finance at Port Manatee. Stufflebeam has received certified port executive designations from the International Association of Maritime and Port Executives. Mark Fernandez ('92, Accounting and Finance) has joined USAmeriBank as senior vice president, marketing and communications executive.

Of St. Petersburg, with Saltmarsh, Cleaveland & Gund of Nashville, Tenn. Founded in 1991, Reingruber & Co. specialized in health-care accounting and consulting. Jim Dietz ('86, Accounting) has joined the Florida CFO Group as a partner. Dietz is a chartered global management accountant and a CPA with more than 25 years of financial management experience with a wide variety of companies. Claudia E. Reingruber, ('80, Accounting) has merged her firm, Reingruber & Company, P.A.
She brings more than 25 years of experience to the company in the finance and operations fields. Jake Schoolfield ('07, Finance) joined the Sunshine State Bank as vice president, commercial lending officer. In his role, Schoolfield will be responsible for business development in the Tampa area. Daniel C. Murdock ('95, Accounting) has joined Comcast as vice presidents/corporate controller. He serves as a senior leader within Comcast's Finance department and oversees accounting policies and procedures, reporting controls, and Sarbanes-Oxley compliance. John F. Sheehan ('81, Marketing) has been named president of Airgas South Division, one of the nation's leading suppliers of industrial, medical, and specialty gases, and related products. He previously served as area vice president for the firm, leading the financial and operational success of one of the region's most dynamic sales areas with more than 30 locations in Florida.
Jenna Withrow ('14, MBA) has been hired by BST global as manager of digital marketing. She will be responsible for the company's website, social media, digital advertising, and email marketing campaigns and will work at conferences in Australia and Brazil in the upcoming months. Nina Plotkina-Mahadeo ('04, Accounting) has been hired as an accountant for Kenneth Jarvis PLLC. She has more than 11 years of accounting and tax experience, and is a certified fraud examiner. Deborah Garringer ('87, Accounting; 88, Accountancy MA) has been appointed chief financial officer at Sims Crane & Equipment Co., which specializes in construction and industrial project equipment. Charles Poliseno ('14, Business Economics) has been hired at Axis Group LLC, a master general agency for professional employer organizations.